For those of you who have been around since the launch last year of Michelle's cake company last August and been part of the ever growing group of 'official tasters'....
I though you might be interested to have an insight into a slightly different project;
The Royal Norfolk Show is the last big
'Royal'
show of its kind in the country, it attracts a huge following (this year alone there were 99,000 people through the gates on one day!!!) Imagine the Ideal Home exhibition but five times the size..
To be able to have a stand within the food hall section you have to submit a huge application pack (think of a job application and times it by 5), with photo's of the stand, products etc, every year those stalls that have attended the previous year get 'invited' back and any spaces then go through the application process, this year there were 1,000 applications for the 10 spaces that became available, Michelle got through the nightmare application process and was succesful in being awareded a stand.
The show is held over two days (last Wednesday and Thursday), although you are allowed to apply for special permits to be able to enter on the Tuesday to set up.
As this was the first show of this size, we decided to completely redesign Michelle's displays to be able to cpe with the volumes of people.
Michelle and her 'team' started baking 4 days prior to the event and worked around the clock to bake in excess of 4,000 cakes.
The van loaded and ready to roll on the Tuesday with the stand and first batch of cakes (30 bakers trays)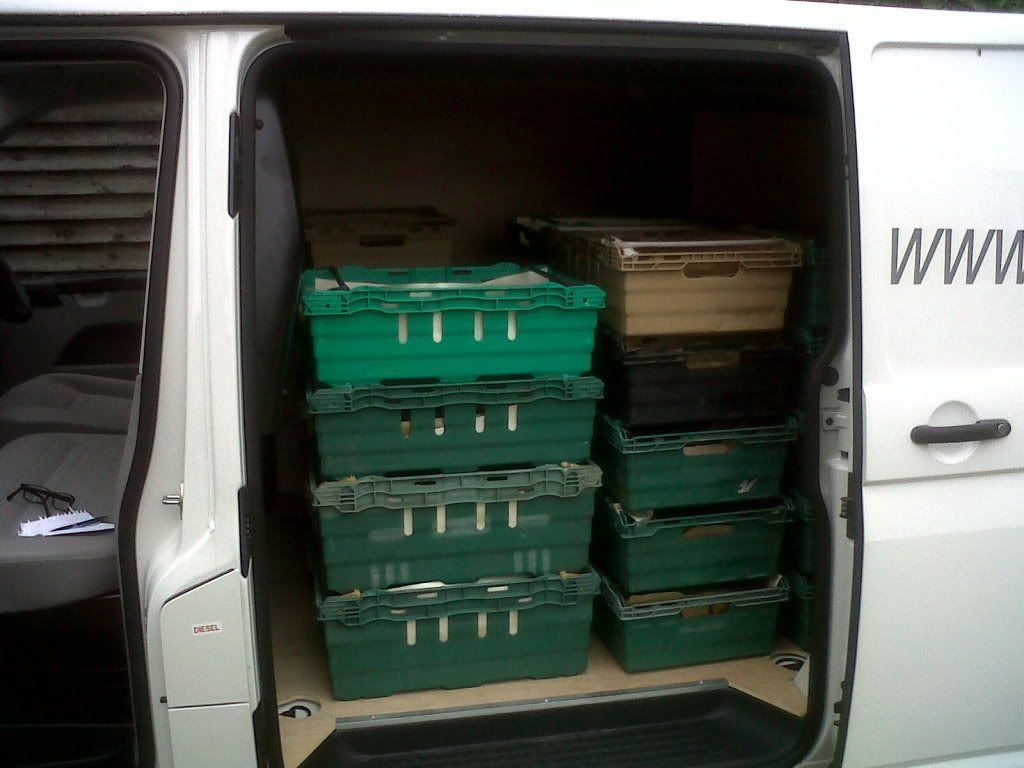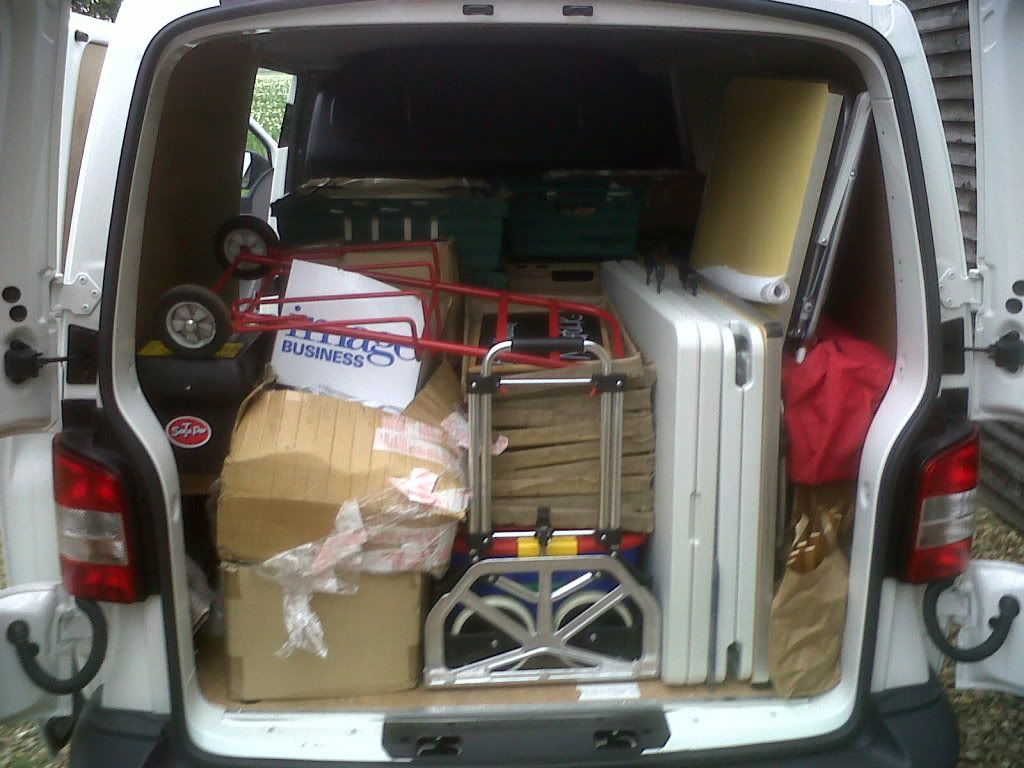 At the exhibition hall on the Tuesday morning getting ready to start setting up.
The stand provisionally set up on the Tuesday
All tucked up for the night ready for the big event...